What To Expect
---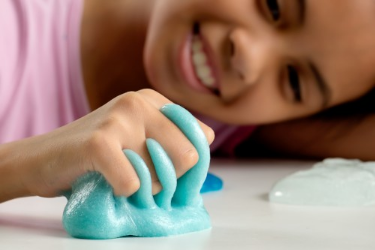 Spark is led by enthusiastic and education-focused counselors, a knowledgeable lead counselor, and a highly-experienced program director who are all there to make each child's experience a great one. Spark camp is filled with field trips, fun and learning centered on our weekly STEAM-based themes.
 
A Typical Day at Spark...
---
Power Up: 7-9am
We provide complementary before care that includes breakfast, free play and games.
---
Full STEAM Ahead: 9am
We start off each day with a morning stretch and announcements. After that we dig into the week's STEAM-themed project. For every hour of programming we have 15 minutes of recess to balance taking care of our bodies and minds.
---
Half Day Pick Up Begins: 11:30am
Parents can pick up kids enrolled in half-days between 11:30 and noon.
---
Nosh and Nourish: Noon
Lunch provided by Spark
---
Free Play: 1pm
Time to play, rest or read.
---
---
Academy Rotations: 1:30pm
Inspired by Genius Hour, kids rotate through different block programs to solve challenges, get artsy, design games, invent and more.
---
Snack Time: 3:45pm
Spark provides kid-friendly snacks to help little bodies refuel after an afternoon full of activity.
---
​​​​​Kid's Choice: 4-6pm
Parent pick-up, reading/free play/project work time.
---
The Frequently (And The Not-So-Frequently) Asked Questions
---
What food will my child be served?
Spark will provide a nutritious, balanced breakfast, lunch and snack each day. As we get closer to the start of our ten-week program we will post what will be served that week on our menu page. If your child has a food allergy, please be sure to include that information on your registration in the Medical Information section. Got a picky eater, that's cool. Feel free to send your child with a meal from home; we have plenty of space to refrigerate their sack lunch.
Can I choose which weeks my child will attend?
Yes, we have a variety of registration options available—everything from drop-in weeks, where you pick the week(s) your child will attend, to a full-time 10-week program to a brand new half-day option that allows your child to get in on all of our morning STEAM-focused programming.
What will my child learn?
Spark is staffed by high-energy counselors dedicated to bringing learning to life and making each child's experience at Spark a great one. We create age-appropriate Science, Technology, Engineering, Art and Math (STEAM) experiences for your child, partnering with experts and organizations throughout the community to bring learning to life through hands-on, project-based exploration. Activities include woodworking, 3D modeling and printing, screen printing and more. For a full description of this year's activities, check out our curriculum.
How can parents get involved?
We feature expos of student learning at the end of each week. Parents are invited to join us for these presentations, held at lunch, to celebrate what campers (we like to call them Sparklers) have accomplished that week. Parents are also welcome, but not required, to join us for the frequent field trips we will take throughout the summer. Overall, the best way to ensure your child has a great summer experience is to maintain good lines of communication with our staff.
Will my child have time to just play and relax?
We make sure to include quiet and active times, group and individual exploration times, and outdoor play time (weather permitting) in each day's schedule. Each week also includes a trip to Star City Shores for the requisite summer fun in the sun!