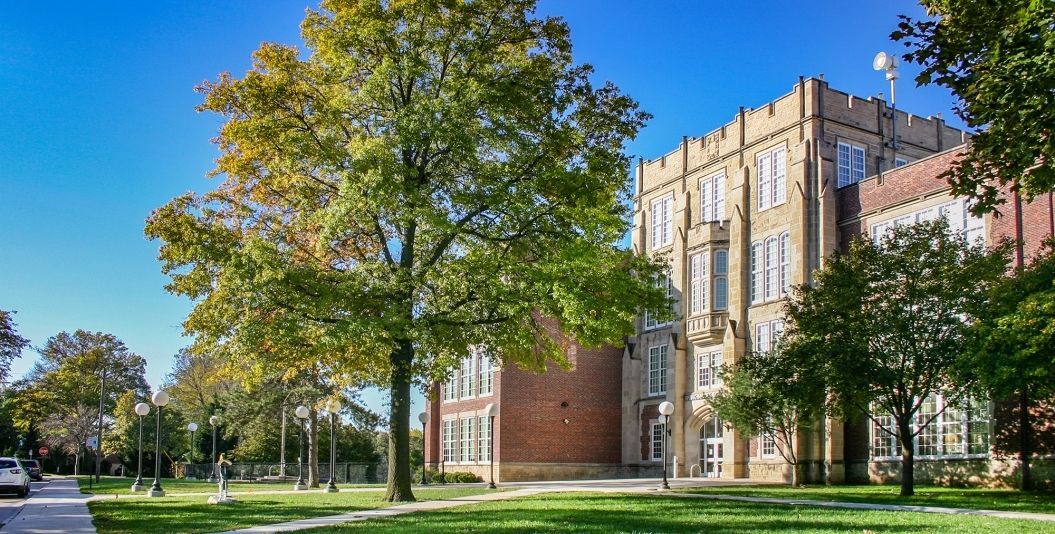 Clarence George left a meaningful legacy at Lincoln Public Schools, where he taught for 32 years. His work to promote multiculturalism, social justice, and equal rights is remembered by generations of Irving Middle School students. Because of his dedication, the Clarence George Multicultural Fund at Irving was established to honor Clarence's legacy after his passing.
Clarence began his career in 1971 and spent several years as an elementary school teacher at various schools before finding a home at Irving Middle School.
Dave Van Horn was the principal at Irving during Clarence's tenure. "My most important job as a principal was to hire great teachers, and Clarence had a reputation of being a great teacher," said Dave. "And at Irving, he proved that to be true. Clarence had an impact on kids that went beyond his seventh-grade classroom."
Dave noted that one of Clarence's hallmark achievements was developing a group called The Power of Diversity. These students created a multicultural program held at Irving Middle School with student-led programs and activities their peers could participate in to learn about diversity. "This is just one illustration of Clarence's impact beyond the classroom," noted Dave. "It was a lot of work but a ton of fun, and Clarence created amazing partnerships in the community and with students from other schools."
In 1988, Clarence took a leave of absence from LPS to teach in Dusseldorf, Germany, where he traveled extensively and made many close friendships that lasted a lifetime.
Clarence returned to Lincoln and found himself finishing his public school career at Irving, but retirement didn't keep him from continuing his involvement in education. Clarence supervised student teachers at Doane University and the University of Nebraska-Lincoln and, for several summers, taught continuing education classes in multicultural studies for Nebraska teachers.
"Clarence made a tremendous contribution to Lincoln Public Schools. He was a special person, and it was less than a month into his teaching career at Irving that I knew we'd made a good decision," remembers Dave.
Rachael Kluck-Spann is the current principal of Irving and is still seeing the impact of Clarence's influence. "Ivrings student population continues to diversify. Due to our dynamic, ever-changing student population, our staff strives to bring the board equity goal of 'all means all' to life by providing equitable learning opportunities, fostering trauma-informed practices, and implementing restorative practices throughout the day at Irving. Clarence provided strong leadership to promote change, and we continue to keep his passion alive."
The primary use of the Clarence George Multicultural Fund at Irving is to promote student learning and experiences in diversity, equality, and inclusion.