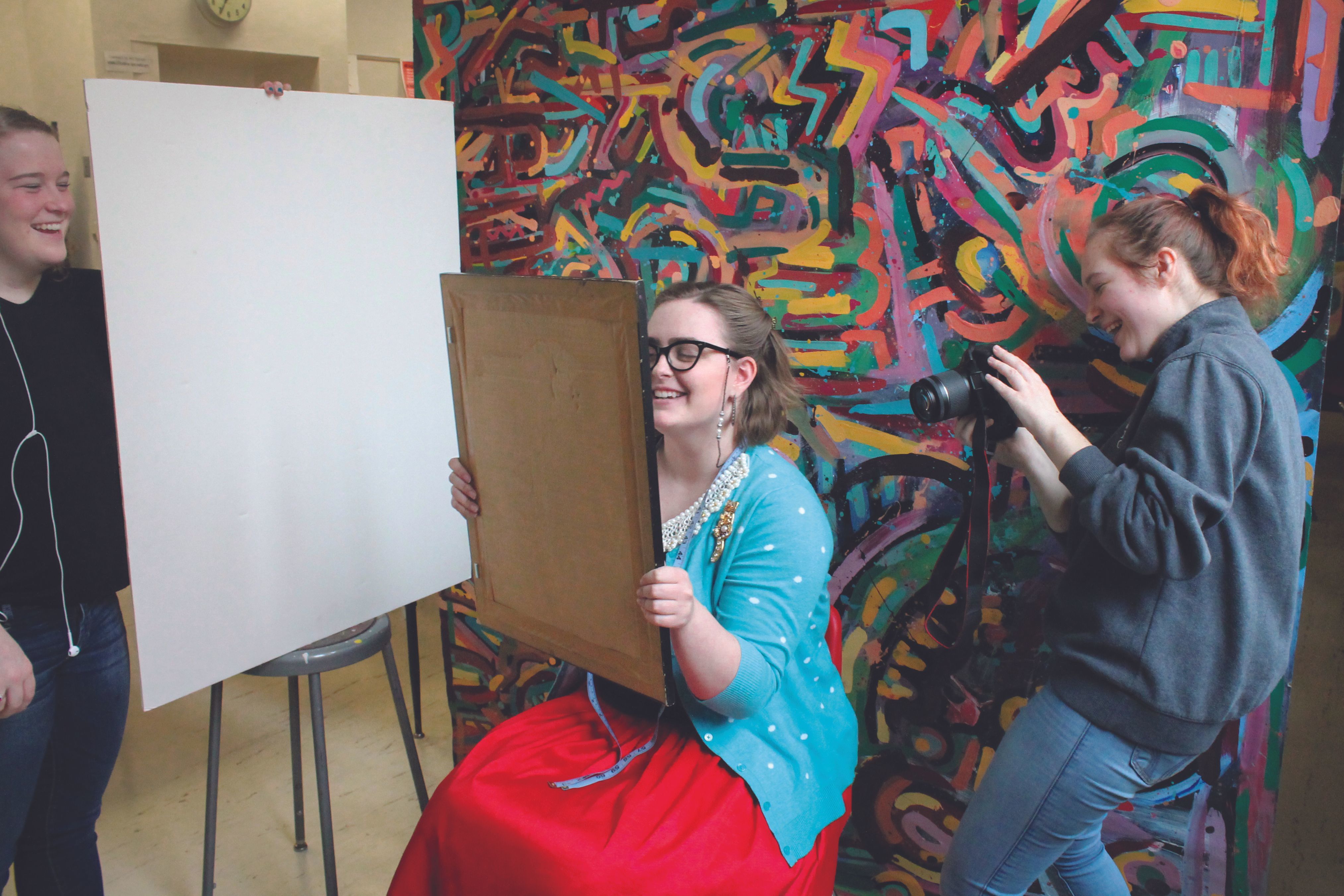 The Excellence Project is an inclusive and collaborative program exploring personal strengths through the arts. It is about self-representation through photography and writing. It challenges biases students encounter every day by giving voice to underrepresented communities through students' artistic narratives. 
"What we do in the classroom should push students to think about themselves beyond school and what they hope to accomplish with their lives," states Yvonne Meyer, art teacher at Lincoln High School. "I want them to find their unique point of view; to struggle with hard questions, push themselves, take risks, solve problems, and find their best selves."
The Foundation has been awarded grants from Humanities Nebraska and The Nebraska Arts Council to create this project which touches a wide variety of students at LHS. As a teacher, Meyer was inspired by students' stories of endurance, courage, compassion, and optimism. "When students are given meaningful tasks and authentic challenges, they will rise to the occasion," she says. 
Photographic portraits made into sculptures on 4 ft. interconnected boards will be paired with stories by creative writing students and biographies of the artists written by journalism students. This work will be displayed in Nonprofit Hub's exhibition space at 211 N. 14th St., in Lincoln for a First Friday art reception on April 7th. It will also be exhibited to a vast audience by the "Inside Out" Project in Paris, an international participatory art program. Although participation is limited to approximately 50 designers, more than 160 students applied to be part of the project. 
"It's a great problem to have, but we have more than doubled the number of participants," said Meyer. Thanks to many generous donors, this project has been fully funded. To find more projects like this, go to www.foundationforlps.org and look under stories.