About the Fund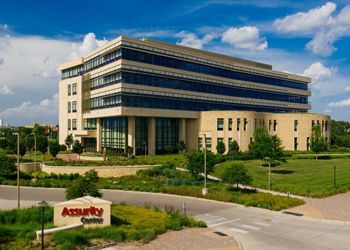 The Assurity Life Insurance Company Multicultural Program Fund is intended to provide paid internship opportunities and college scholarships to LPS students of color who have an interest in select business areas. Interested students should apply in the winter of their junior year. Applicants will be reviewed and chosen by Assurity staff and approved by the Foundation for Lincoln Public Schools. Approved students will begin their fellowship with a minimum of five (5) hours per week paid internship. Once in college, students are required to do a ten (10) hour per week paid internship with a quarterly review to determine continued employment. Fellows of this program will receive a four-year college scholarship of $1,000 per year.
 
Applying for the Program
Application Open: Late December – February 14, 2023
Award Amount: Paid internship and a four-year college scholarship of $1,000 per year
Fellowships may be offered to:
Students who plan to enroll in a Lincoln-based college or university
Students of color including African American, Latinx, Native American, those of African descent or other marginalized race or students who have immigrated to the United States in the last eight (8) years
Those with an interest in IT, Actuarial Science, or Entrepreneurial Business including Sales, Marketing, and Finance
Students with a GPA or 3.0 or greater
Those with the ability to hold a paid internship for five (5) hours per week beginning the summer after their junior year
Preference will be given to first-generation college-going students
To apply, please complete and submit the form below.
 
Assurity Multicultural Program Application