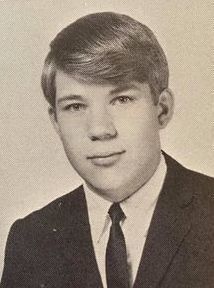 Stuart Elliott Student Assistance Fund

This fund was created by Stuart Elliott, an LPS alumnus fueled by his experiences at Calvert Elementary and Lincoln Southeast High School that left a lasting imprint on his life. Stu believes in giving students access to life changing opportunities so they can reach their full potential.

Funds may cover the cost of students getting involved in enrichment activities or pursuing additional educational opportunities because the monetary cost is a barrier to their participation. Assistance can help with the cost of registration, participation and sign-up fees, testing fees, deposits, credit hours, tuition, activity tickets, technology and electronic devices, clothing/uniforms, and travel costs.

Examples include but are not limited to:
Enrichment (science fair; academic camps, leadership camps and classes, band camp, dance camp, computer camp, etc.)
AP testing
Advanced science and math classes
Technology/electronic devices
Career and college entrance exam registrations (ACT/SAT/Praxis)
Activity tickets
Fees associated with STEM electives and other clubs/activities
After-school programs and extra-curricular programs, including academic support and recreation
Fees associated with clubs
Clothing/uniforms (not athletics)
Debate, theater, chorus, music activities
Registration and travel for competitions, performances, and educational trips
*Does not include athletics.
Application Guidelines
Parents and students cannot request funds. Only LPS administrators, teachers, counselors, club sponsors, or social workers may apply for funds on behalf of a student. All requests are then reviewed by the student's school principal.
The following criteria shall be considered in the order listed below in determining whether the requested assistance shall be provided:
The LPS Fee Waiver Program has been utilized prior to completing this application.
The availability of funds to pay for the needed assistance in the Stu Elliott Assistance Fund.
The financial ability of the student's family to provide the needed assistance.
The importance of the requested assistance to the student's ability to thrive in their high school years.
Please note, we do not pay or reimburse students or their families. The Foundation for LPS will reimburse LPS staff, LPS activities accounts, or pay vendors directly.


This form should only be accessed by a LPS social worker or staff member on behalf of an LPS student.