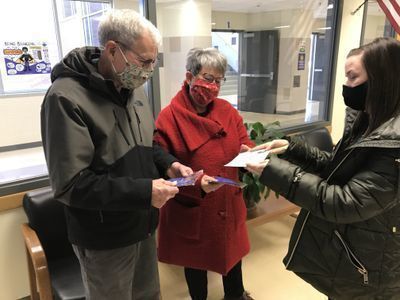 Bateman Student Aspiration Fund
In 2020, Neil and JoAnne Bateman established the Bateman Student Aspiration Fund to provide annual funds to help students in need so that they may envision a better future for themselves.
JoAnne taught at Mickle Middle School for 33 years – Neil at Culler Middle School for 26 years. They learned firsthand the struggles many students and families endure, serving student populations with high poverty rates. The Batemans' careers demonstrated a strong commitment to students in need of support not available through regular programming.
Applying for the Grant
Application Open: Coming soon
Criteria: Culler Middle School and Mickle Middle School may apply for funds each semester. The grant application should indicate how the project will contribute to students envisioning a better future for themselves. The Foundation's Scholarship and Awards Committee makes the final decision on projects to fund, using the donor's input.
This grant is intended to be used for fees, materials, expenses, and other needs that might prohibit a student from participating in academic clubs and activities, like Destination Imagination or the World Language Fair, for example. Funds should not be used for staff support, professional development, t-shirts (unless it is part of club participation) or sports-related needs.
Uses of these funds include, but are not limited to:
Books
Classroom needs
Technology
Field trips
Speakers