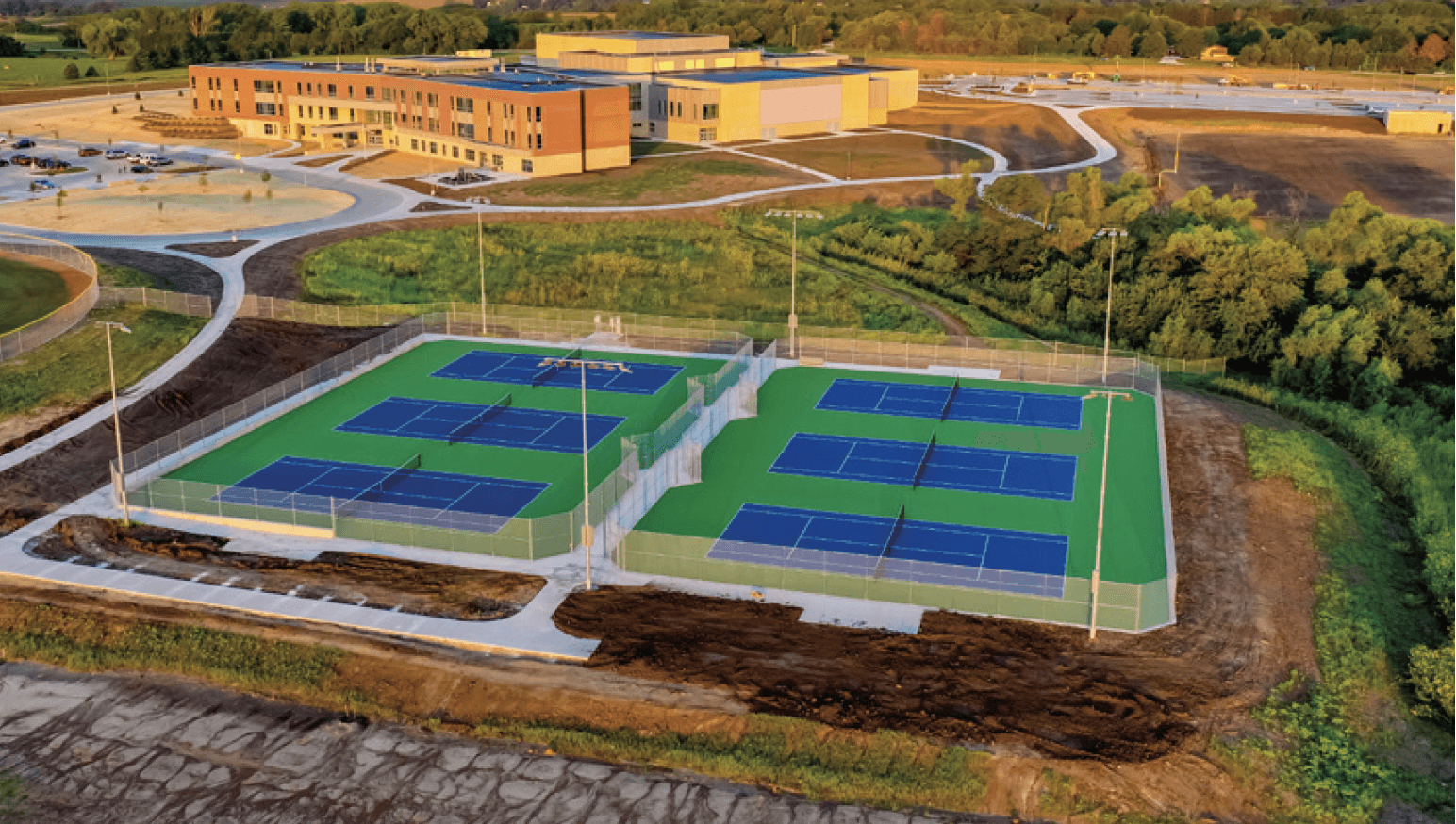 Lincoln's newest tennis complex is open! The JoAnn and Derrel Martin Courts at the U-Stop Tennis Complex at Standing Bear High School is an excellent addition to the sports complexes in Lincoln.
"Both of our daughters participated in tennis in the LPS system," said Whitehead Oil President Mark Whitehead. "We saw the impact the youth tennis culture has had on the competitiveness of LPS tennis overall. We view the Foundation for Lincoln Public Schools Fielding Dreams Capital Campaign as an investment in Lincoln's youth development."
Derrel Martin adds, "LPS provided an outstanding education for our girls and children of many of our friends. Athletics were a very significant component of their experience and growth. The opportunity to be part of a team and accomplish goals through discipline and hard work are lessons that have served many of our students well."
The Foundation will celebrate the U-Stop Tennis Complex with a ribbon cutting in Spring 2024 - stay tuned!