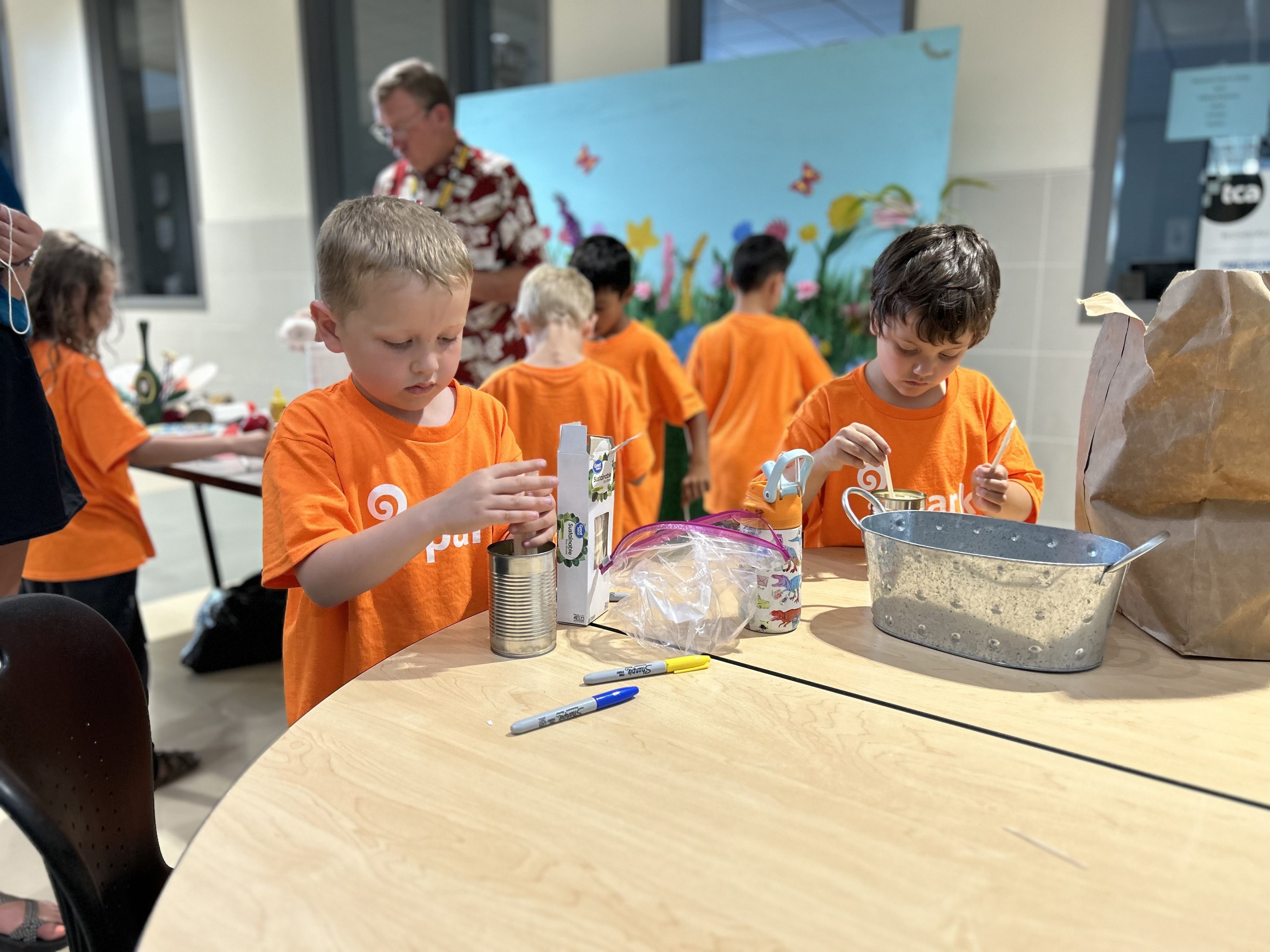 This summer, Spark Lincoln Learning returned with even more access for students of all backgrounds to participate in the STEAM (Science, Technology, Engineering, Art, and Math) camp. Thanks to the generous contributions of the Acklie Charitable Foundation, i3 Bank, Richard P. Kimmel & Laurine Kimmel Charitable Foundation, and Dr. Bob and Lisa Rauner, 250 weeks of camp for 42 campers were provided to families in need.
These students had the opportunity to experience countless educational experiences of learning and creativity at Spark. They participated in weekly STEAM-focused themes, with high-quality activities, lessons, experiments, guest speakers, field trips, and more. These experiences helped "spark" their interest in these subjects and careers. They provided parents and guardians with educational childcare so their children could continue to learn and grow over the summer.
One parent said, "We couldn't afford camp or childcare for three kids. There would be no way possible for both dad/moms to work during the summer, and finances wouldn't support us if one were to be home during the summer. Thank you so, so much for all that you do!"
Another parent said, "Families like mine unfortunately don't have the finances to figure out summer plans for our kids while the parents work. Spark has saved us a few times and gave us such a comfort knowing the hands our kids will be in. We are forever grateful for this program!"
We are so thankful for those who poured into Spark Lincoln Learning this year to give even more students educational opportunities. We are excited to continue to provide high-quality STEAM experiences to many Lincoln-area students in the years to come!
SPARK LINCOLN LEARNING a program of the Foundation for LPS.