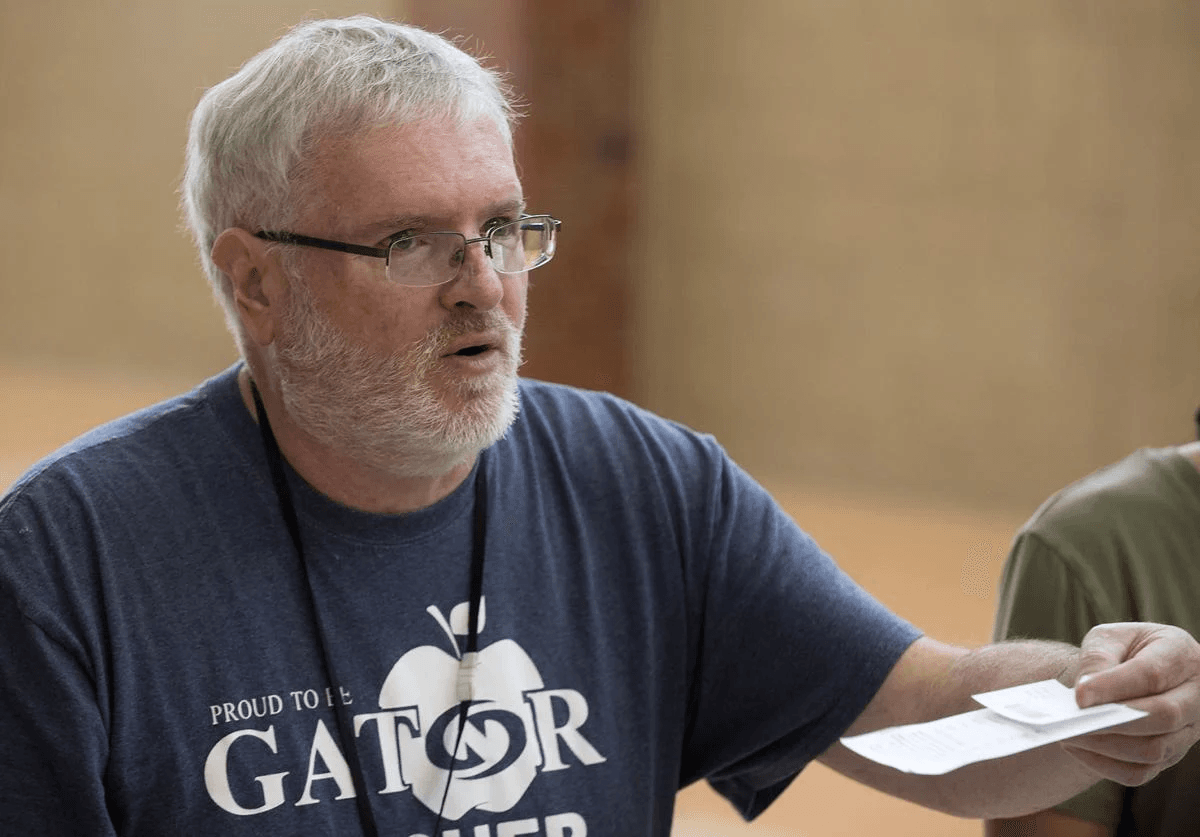 Lincoln North Star Student Council members achieved success after raising $2,500 for the Al Bock "First Gator" fund at the Foundation for Lincoln Public Schools.
The fund is named in honor of Allen "Al" Bock, an educator at Lincoln North Star High School who taught since its opening in 2003. During his professional career, he was honored with many awards including the First Congressional District Outstanding Teacher Award from the State of Nebraska. Still, his proudest accomplishment was teaching within the Lincoln Public School district for 32 years. He created an engaging learning environment through his storytelling and sense of humor while prioritizing relationships with students and colleagues. Al retired from teaching during the fall 2018-2019 school year after a diagnosis of Multiple System Atrophy before passing away in January 2019.
The year after Al Bock's death, the LNS Student Council started a fundraiser to contribute to an Al Bock Scholarship. The students raised money by selling bracelets to Lincoln North Star's students and staff as well as holiday-related fundraisers. The following year, the Council conducted another fundraiser and decided to give the money to the Al Bock "First Gator" Memorial Fund.
The fund covers AP testing fees for AP Human Geography, Psychology, and Government and Politics for up to five students with financial need at LNS each year.
"As a council, we liked the idea of giving the money we raised back into the school to make things better for the students at LNS." -Jace Alberg, LNS Student Council Sponsor.
You can see more funds established at the Foundation here: https://www.foundationforlps.org/give/funds/categories.html