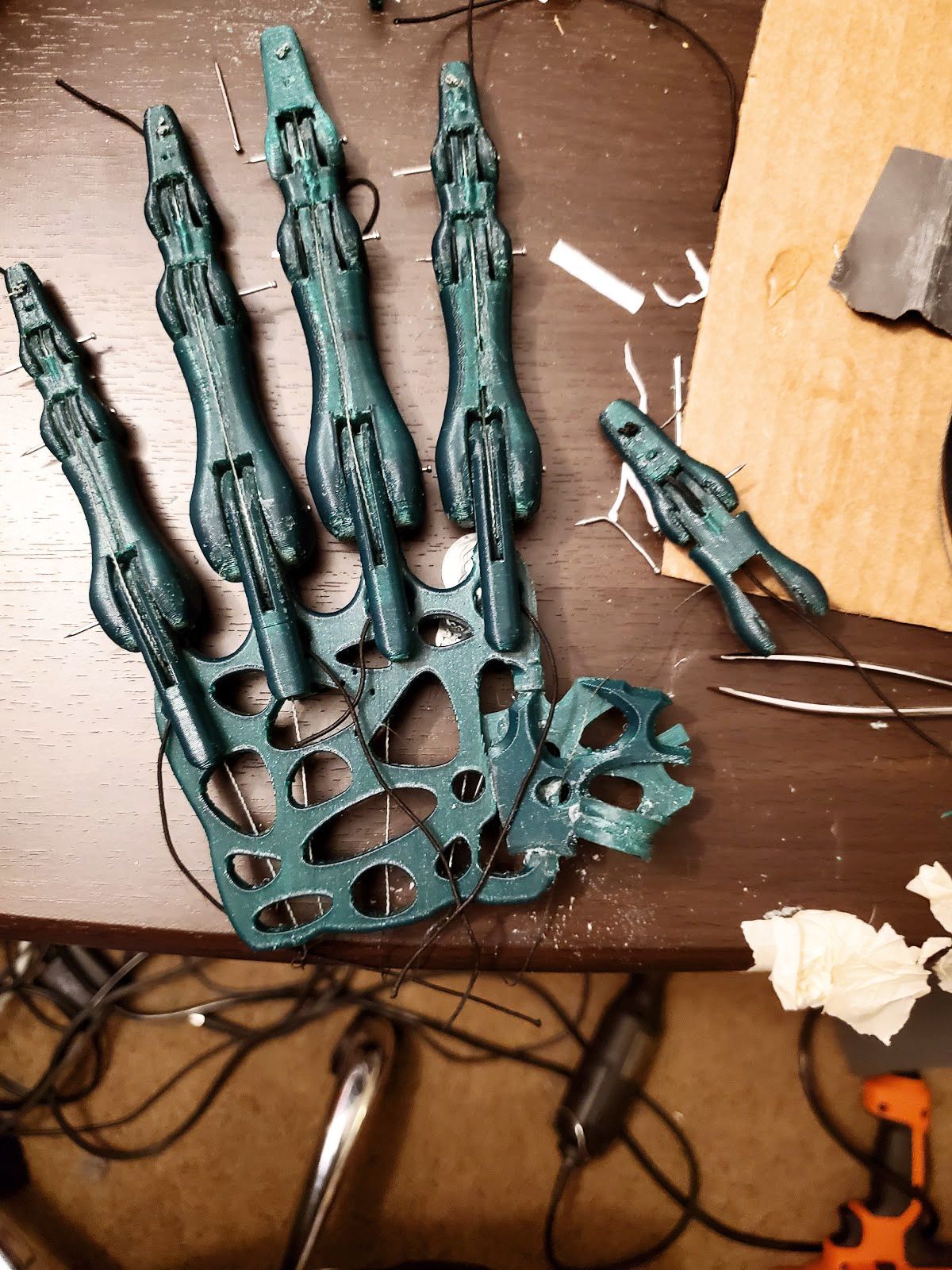 In April, we released our 2020-2021 annual report to share unique stories with our community. In it we feature the story of Gryffin Summer, a student of the LPS Science Focus Program. 
The project was one that had lived in Gryffin Summer's mind for some time. He wanted to solve the problem of how to create an affordable, lightweight, functional prosthetic. "The goal was to make a functional, aesthetically pleasing, light, prosthetic hand under $200," Gryffin explained in his abstract. "Amputation is a common problem around the world, and an unfortunately large percentage of people don't have access to functional prosthetics due to cost or other limitations. The focus on this project was creating something that would be accessible and usable by anyone."  
For Gryffin, the reason was personal. He had seen his own grandfather suffer. "This is a highly relevant project with potential for payoff, and that could benefit thousands of underserved people for whom current technology is unavailable," Gryffin shared.  
Since 1991 the Foundation for LPS Todd Francis Research Creative Grant has allowed middle school and high school students to participate in significant and extended learning activities in the sciences. With grant funds, Gryffin was able to purchase the necessary supplies to begin work on a 3-D printed prosthetic hand that would function off of the extension and flexion of the user's arm. 
He assembled the parts and began testing by putting the arm on, securing it to his scapula. "I began picking up various objects of different sizes and shapes and holding them for 10 seconds. I ran five trials for each object and categorized them as: Spherical, Cylindrical, Box-like, Amorphous/malleable, or Uncategorized."
Gryffin then tested based on a sucess/failure system and calculated the success rate. Cylindrical objects were successfully held 100% of the time, spherical objects 90% of the time, amorphous/malleable objects 80% of the time, box-like objects 77.14% of the time. For uncategorized objects, items were held only 48.57% of the time. 
"I would like to start off by saying thank you. The money you have provided through the Todd Francis Creative Research Fund has made my research possible. Biomedical Engineering is a field that I am truly passionate about. I have watched so many people, including my grandfather, suffer through dysfunctional or non-existent prostheses and I strive to bring some normalcy and happiness back to their lives. This grant is helping to bring this dream into fruition." - Sincerely, Gryffin Sumner
At the Foundation for LPS, it is our mission to help fund projects, ones like Gryffin's experiment, that inspire a passion for learning and aid students in realizing their full potential. Check out all the stories in our 2020-2021 annual report (download).