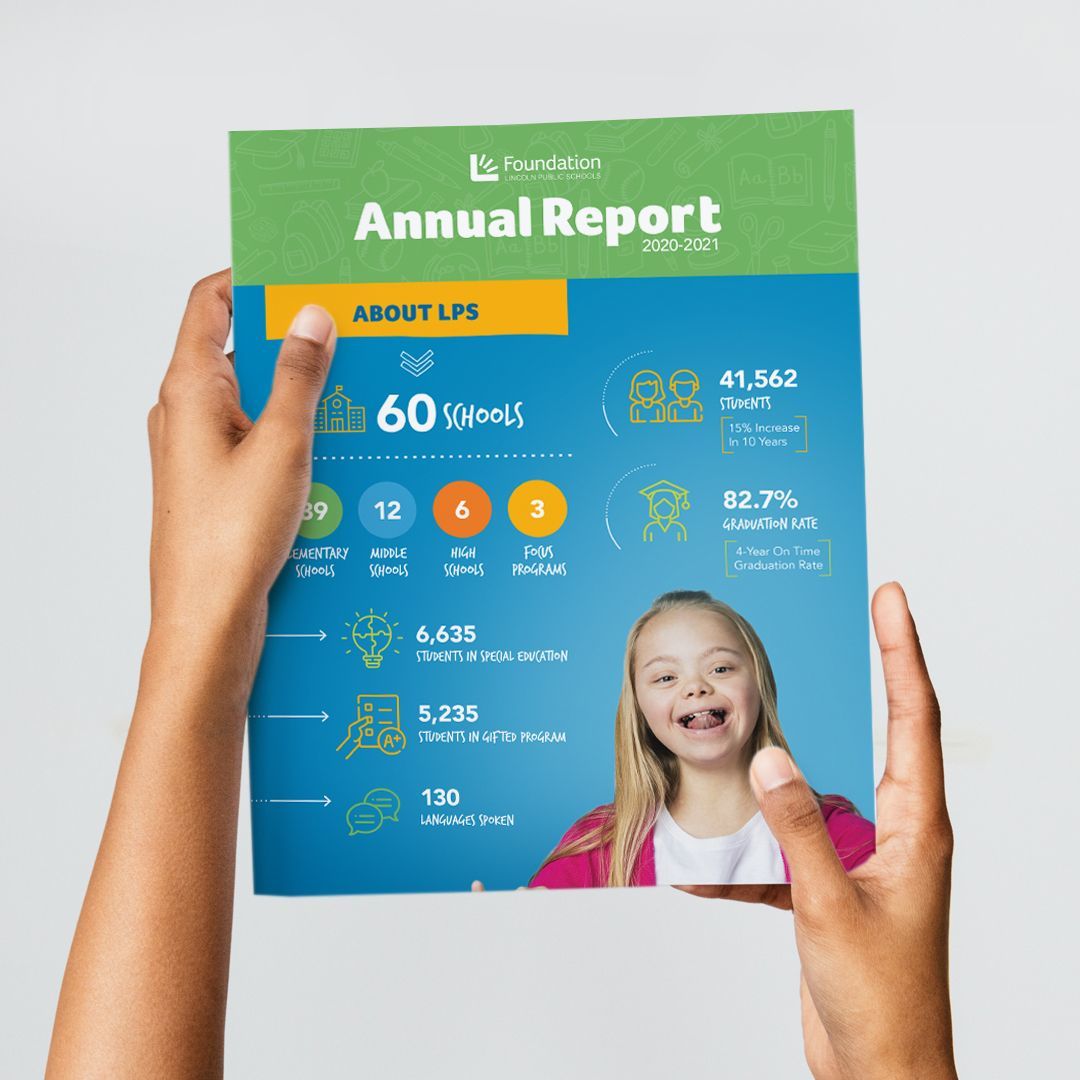 In April, we released our latest annual report to share the unique and heartfelt stories that shaped the 20-21 school year.
We invite readers to explore the stories of donor Dennis Zager and his son Dennis Zager Jr.; Julie Metteer, a kindergarten teacher at Morley Elementary School; Pat Campbell, a teacher at Beattie Elementary School; Gryffin Summer, a student of the LPS Science Focus Program and more.  
Along with the stories of how we have supported students, educators and schools, we provide readers with the numbers and statistics that shaped our 2020-2021 fiscal year.  
We hope this report will give readers an overview of how we came together to ensure all students have the opportunity to reach their full potential.  
Read the full report here: 2020-2021 Annual Report.