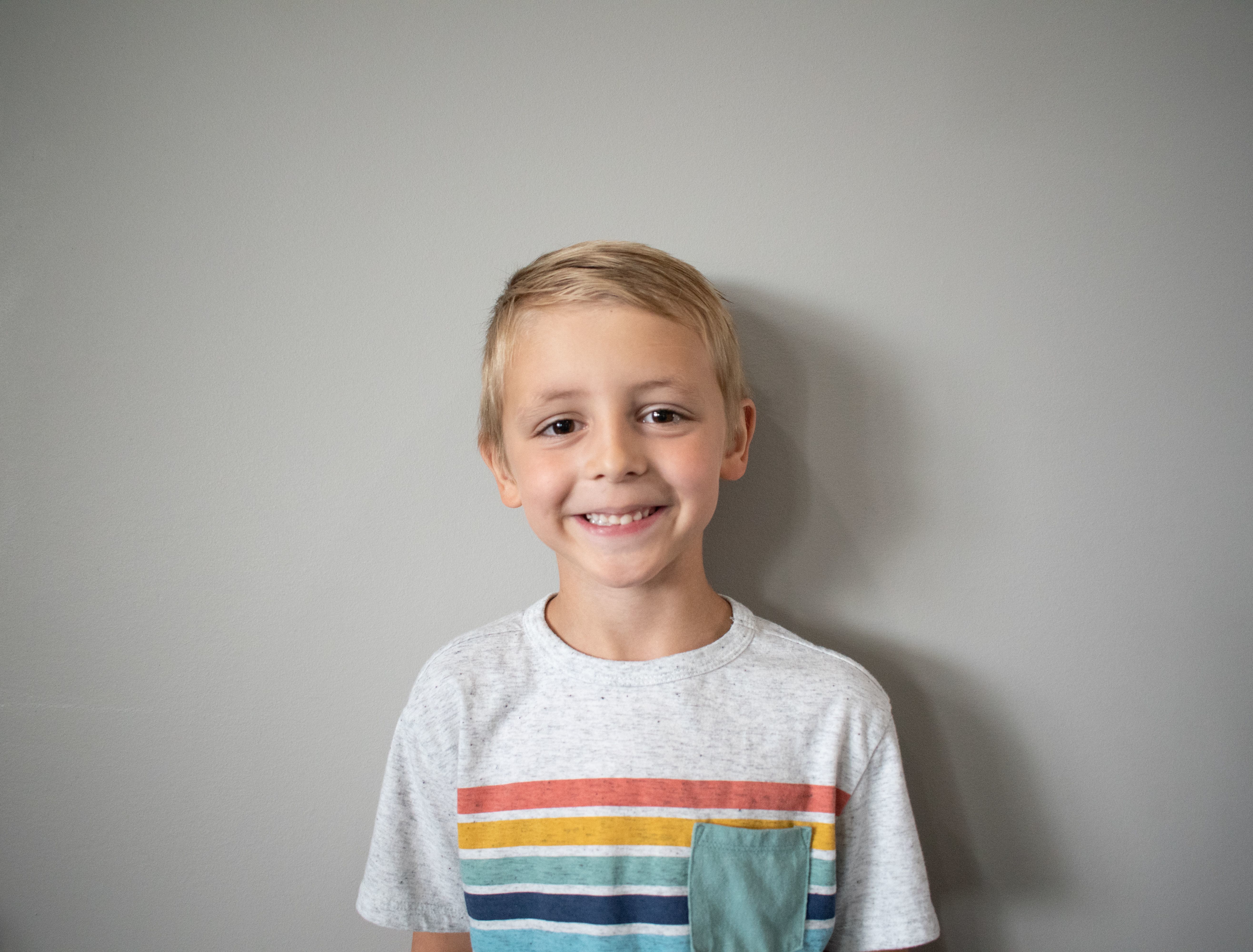 This year, we released our Fall Newsletter, full of amazing stories from around our community. To usher in the school year, we decided to focus on the start of something new. New beginnings, new outlooks, and new goals. Check out our kindergarten feature: Zayden Ohlin!
What do you want to be when you grow up? For many, this is a daunting question, but for incoming kindergartener Zayden Ohlin, it couldn't be easier.
"I wanna be a policeman," said Zayden, who is starting kindergarten at Wysong Elementary this fall. Your typical kindergartener probably wouldn't be excited to learn more about math, but Zayden said it's his favorite thing to do at school, right behind reading "the snake book."
Like most five-year-olds, Zayden is constantly on the move. When asked what he thinks he will learn in kindergarten he replied, "I don't know!" while climbing over the arm of the sofa. "I think I'll probably learn how to cook?"
While it's more likely that Zayden will learn about the ABC's, we have no doubt that the magic of discovery will follow.
Read the rest of the newsletter here!