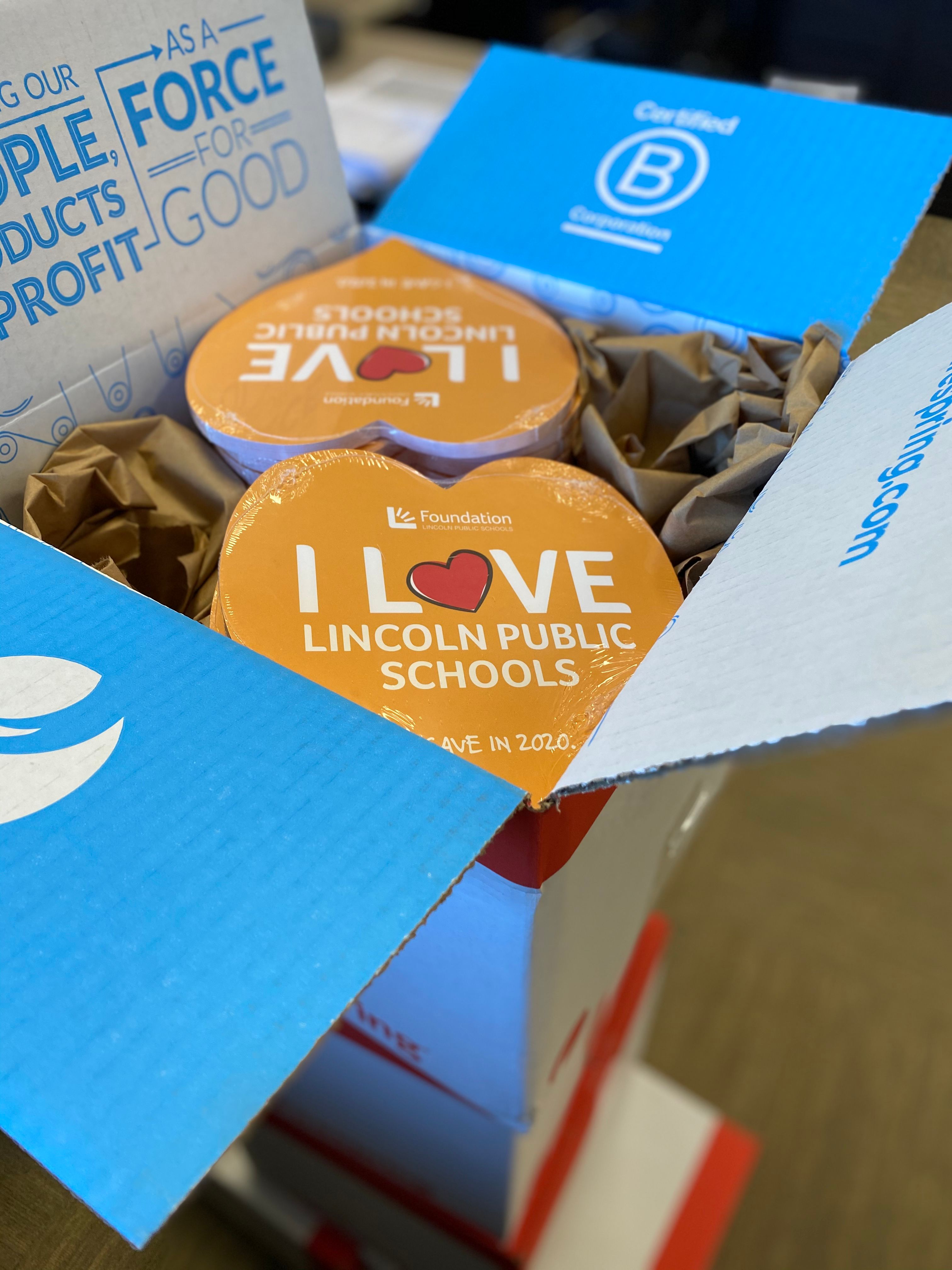 This year while you are making a decision on where to give, choose the option that gives back to you and your school.
Foundation for LPS #6853
Did You Know?
For every gift we receive during the staff fund drive 50% goes back to your school's Fund for Excellence.
New This Year!
Get your free Foundation "Proud to Support LPS" t-shirt for donations to the Foundation over $75.
To Get Your Free T-shirt
Go to FoundationforLPS.org/staffgiving.html to get your t-shirt and learn more about how we support LPS.
Please Note: If you choose to complete your donation of $75+ to the Foundation via the paper form, you will still need to go online to submit your t-shirt size. All t-shirts will be delivered within three weeks of the campaign end date. 
About the Staff Fund Drive
The Lincoln Public Schools Staff Fund Drive through United Way, Community Services Fund and CHAD kicks off September 22 and runs through October 2.
Picture:  More than 6,000 gold hearts have been delivered to LPS staff members to be displayed on office windows and doors of supporters who go above and beyond to ensure all students have the opportunity to reach their full potential.