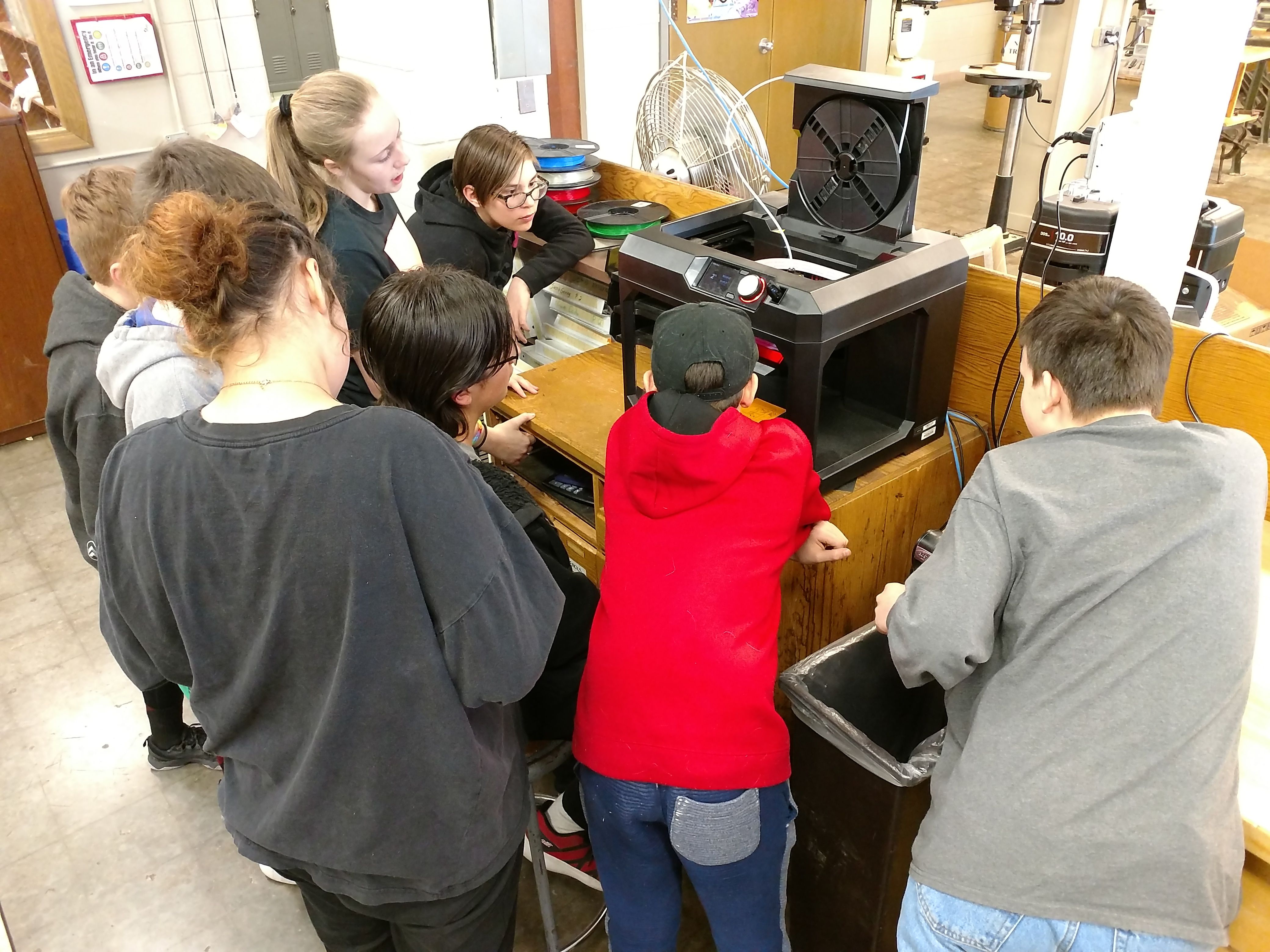 The first time Dawes Middle School Principal Angie Plugge heard about a possibility for the national engineering program "Lead The Way" to find a home at Dawes Middle School, she knew she would fight to make it happen. "Programs like these change the lives of students," said Plugge. "Students are not only hearing, 'Yes you can do this,' they are gaining the experience to be confident in their abilities, knowledge, and skills. They have opportunities to see how to use these skills in the real world." 
Dawes is the first middle school in Lincoln Public Schools to offer Lead The Way.
The project came about because of a conversation between Foundation President Wendy Van and Dr. Ken Jones, an engineer and the donor who started Northeast High School's Lead The Way program. 
"This is the part of my job that I love the most," Van says, "matching donors' philanthropic passions to real projects. None of this could happen without the donor and an idea." 
The well established CLC and extended-day program at Dawes serves around 130 students each night which made it the perfect place to house the new curriculum. CLC Director Myeisha Essex and Industrial Technology teacher Kristin Page attest that both parents and students are excited. 
"[They] love the program," said Essex. "Students are excited about designing, modeling, and presenting their hard work to peers and adults. Parents have been excited about the engineering opportunity for their students.
Having resources through gifts or time, "is invaluable to changing the outlook and hope for a student's future" says Page. "I'm passionate about connecting students to the world around them through technology and giving them opportunities they might not get outside of school." 
Students love the design process and their faces light up when they see their 3-D designs on a computer modeling program turn into a physical model from the 3-D printer. Learning the math, science, and technology behind their designs is also a favorite activity. 
Plugge is grateful. "There are a lot of factors involved in creating a program of this size in the schools, and the Foundation navigated all of this for us," she said. She is positive this program will make students, schools, and the community even better.
Read more stories here or GIVE NOW to help inspire possibilities for all students in Lincoln Public Schools.