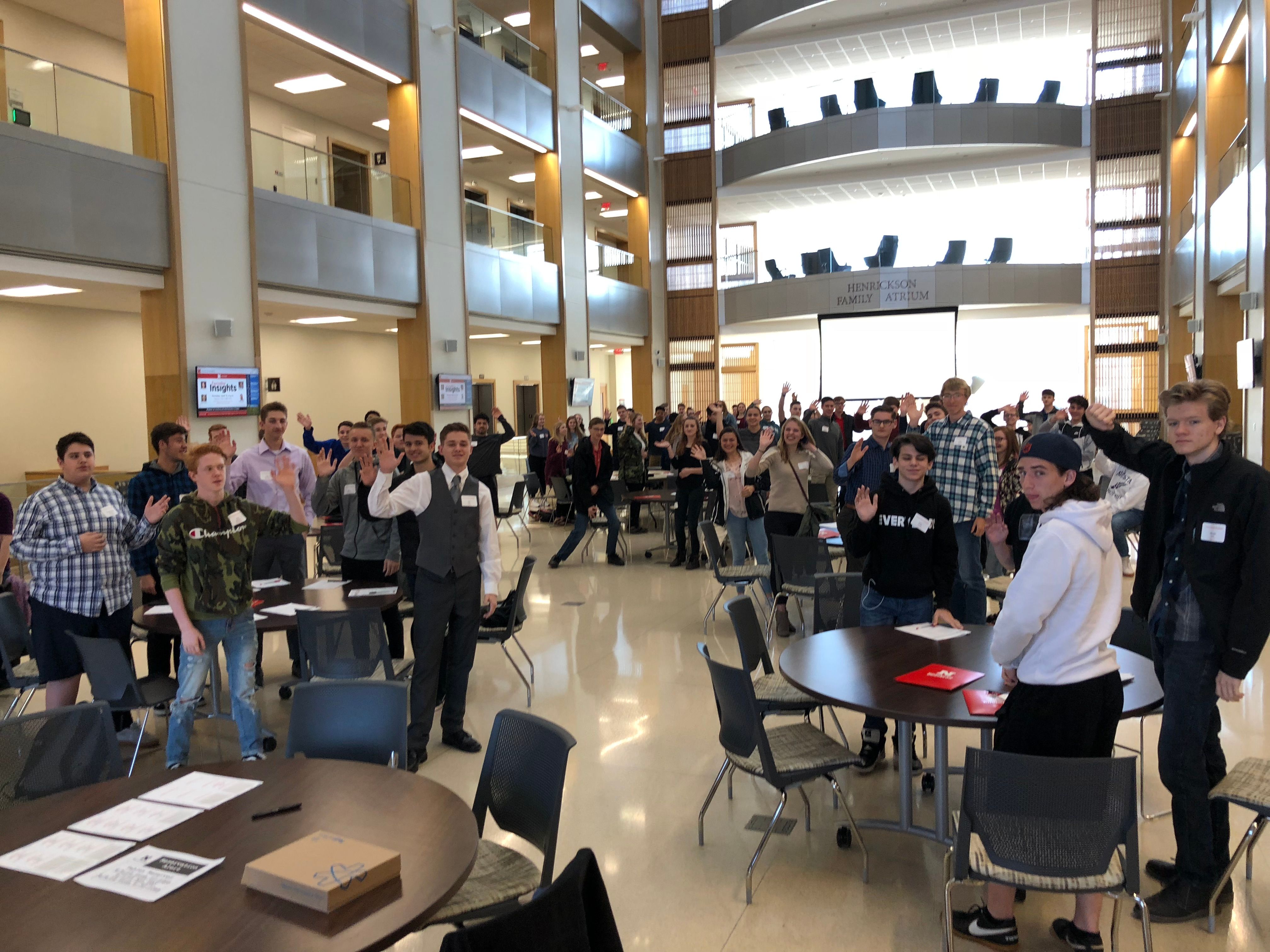 It takes a certain set of talents and skills to become a builder of ideas, businesses and communities. Gallup's new BP 10 (Builder's Profile) assessment helps reveal just that. If you take "Gallup's StrengthsFinder for Entrepreneurs," you will quickly understand the core foundation in Lincoln's Future Builders Challenge. 
"As a society, we've become pretty good at identifying students with athletic, musical or academic talents at a very early age," said Prosper Lincoln developer and FLPS Trustee co-chair, Rich Claussen. "Why don't we do the same thing for students with 'builder talents' — those students who will be building the communities and businesses of the future." Claussen came to the Foundation for LPS with this idea, and the rest is history — in the making.
In February, more than 3,000 ninth graders and upperclassmen interested in business from all Lincoln public and private schools took Gallup's BP 10 assessment to reveal their strengths as builders of businesses and ideas. Approximately 500 students who showed the highest levels of strengths in business and entrepreneurship (what Gallup calls "Builders") were selected to participate in additional activities.
Those activities include an Inspiration Rally and boot camps meant to inspire and teach students to understand and use their Builder Strengths in their career development. Identified students competed in a Pitch Competition that challenged students to use business ideas to solve community issues. Winning students have the opportunity to participate in the Clifton Strengths Institute's month-long internship over the summer. 
Philanthropy fueled the project with broad community support from the University of Nebraska-Lincoln, Gallup, Ameritas, Spreetail, Lincoln Chamber of Commerce, Assurity, Don't Panic Labs, The Lincoln Community Foundation, Foundation for LPS as well as several individual contributors.
"Student potential is at the heart of this project and the heart of our mission," says Wendy Van, FLPS President. "We are helping these great partners work with our schools to provide an exceptional opportunity for kids. It is a perfect use of our public school foundation. Working in partnership, and building on the unique contributions each entity brings, we can produce so much more together than we ever could as individuals — and it is apparent in the Future Builder's Challenge."