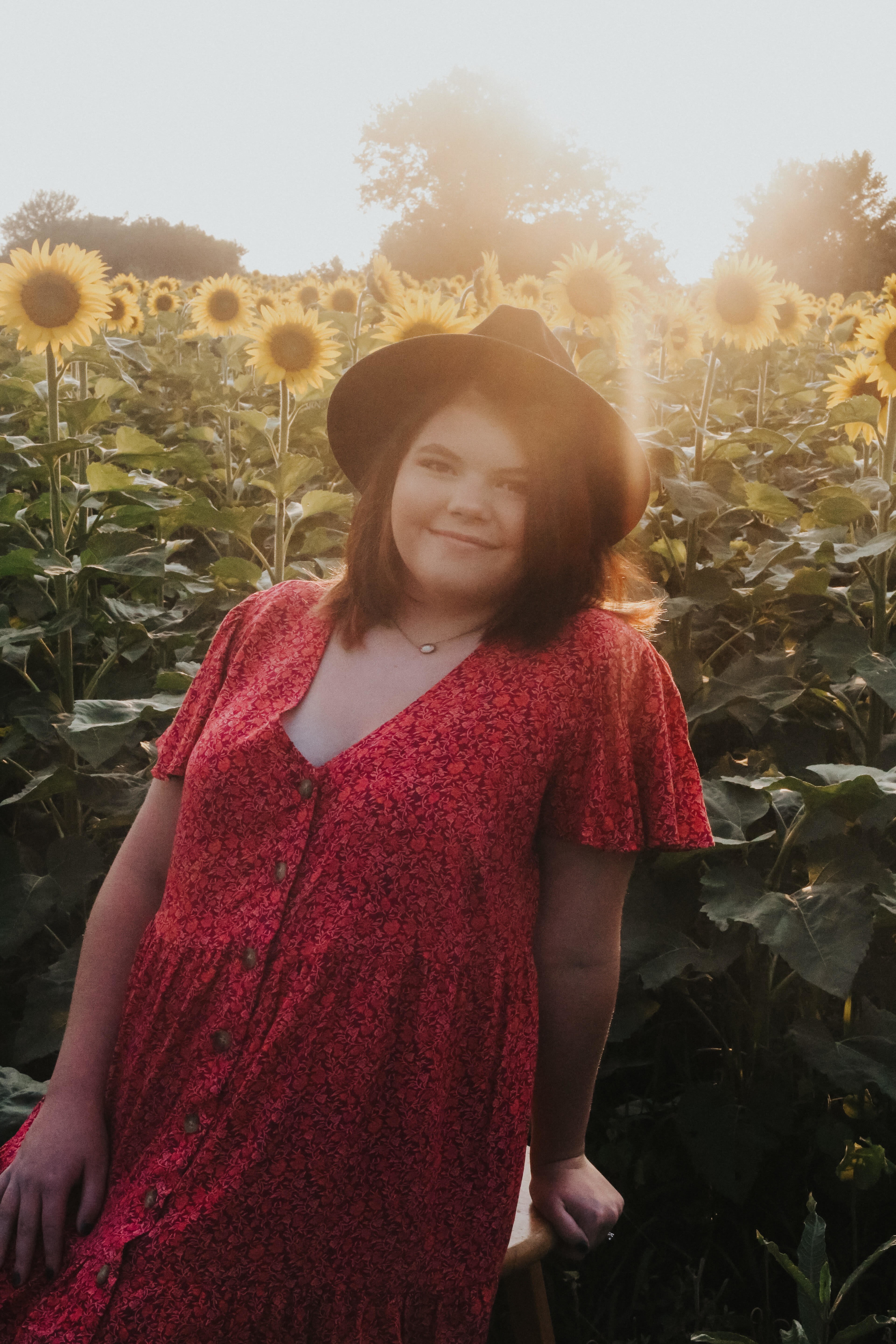 This year, we released our Fall Newsletter, full of amazing stories from around our community. To usher in the school year, we decided to focus on the start of something new. New beginnings, new outlooks, and new goals. Check out our senior feature: Carlee Hughes!
This year is full of new beginnings, but for our seniors, it's full of lots of endings too. For senior Carlee Hughes, the beginning of her last year of high school is bittersweet.
"My mom texted me, 'happy last first day of orientation!' And I'm like, Oh, don't say that. I'm not ready," said Hughes.
Hughes is pursuing an alternative route for her high school diploma through the Bryan Community Focus Program. This program allows for a more focused school environment where students get to work more closely with teachers in smaller class sizes. When students find they don't function well under the standard school system, Bryan offers an alternative way for those students to still be able to graduate. Hughes said the teachers at Bryan are more like mentors or parent figures for some classmates.
"We like to describe it as a family," said Hughes. "You're close with all of your teachers and they all know you by your name. In the main high schools, a lot of the time, you don't get that connection with teachers, but you automatically have that at Bryan."
Before she was at Bryan, Hughes did her freshman and sophomore years at Lincoln Southeast High School, while also attending The Career Academy in the health science program. She said she wants to pursue a career in the healthcare field after graduation, potentially becoming a nurse.
While she's had a career path in mind for a while now, her time at Bryan has let her explore her passions more.
"I love art; anything drawing or painting," said Hughes. "So I've connected a lot with my art teacher at Bryan. And he's helped me grow as an artist."
Hughes has a lot of pride for her school. She said it really helped to lift her up after she was struggling and set her on the right path.
"All the people I've met at Bryan have become lifelong friends. I don't know where I'd be without them."
Read the rest of the newsletter here!