Olivia Badami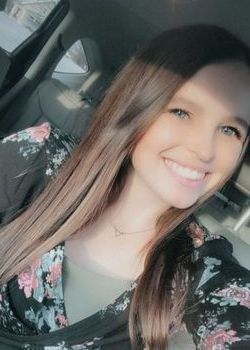 Educational Background (School/Degree/Specialized Training): Nebraska Wesleyan University Elementary Education
Years with Spark: 1
Favorite thing about kids: My favorite thing about kids is their random acts of kindness. Whether that's drawing you a picture, giving you a compliment, or just talking to you openly about anything. It always makes my day!
Favorite thing about STEAM: My favorite thing about STEAM is definitely the science, art, and engineering sections! I have always loved science and enjoy learning more about it because there is always something new to learn with science. I also love art and engineering because they are both creative forums.
Best summer memory/experience in 180 characters or less: Definitely anytime I go to the lake! I love to lay down and relax or goof around in the water with my friends! It is also a good way to spend time with my family as well as my dog!