Nyla Witzel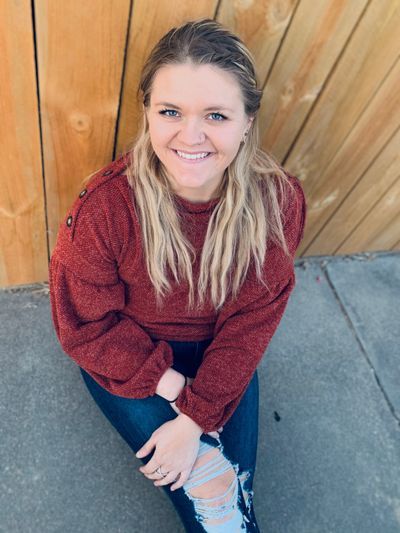 Educational Background (School/Degree/Specialized Training): High School - East Butler Public School, Bachelor of Science - Peru State College (Major in Education, minors in Psychology and Organizational Leadership and Global Issues), Starting my Master's of Education at Peru State College in June of 2020, working as a 4th grade teacher at Crete Intermediate Public School.
Years with Spark: 1
Favorite thing about kids: Their quirkiness! I love how I never know what a child will say or do! It always brings a smile to my face and keeps me on my toes!
Favorite thing about STEAM: Science! I love everything that is hands on! I am most fascinated with the human body so I absolutely cannot wait for our human anatomy week!
Best summer memory/experience in 180 characters or less: Backpacking through Europe
If found $100 you had left in an old coat of yours, what would you spend it on and why?: A dog! I truly believe that animals bring a sense of calmness and are a major stress reliever to people! I would love to have an emotional therapy dog to not only help myself but also all of my students!