Natalie Perez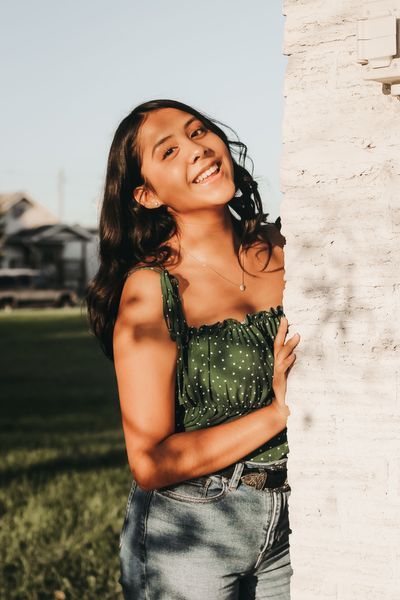 Educational Background (School/Degree/Specialized Training): I currently graduated from Lincoln North Star High School and The Career Academy. I will be attending UNL this fall and majoring in Elementary Education! During my time at The Career Academy, I was able to take dual credit classes to get a start on my teaching career! I was able to take intro to education classes and even had the opportunity to work alongside students in my practicum experiences. I've worked with 1st, 2nd, and 6th graders and enjoyed my time in those classrooms! I learned a lot about myself, teaching, and the young bright minds of students and can't wait to grow even more.
Number of Years with Spark: 1
Favorite thing about kids: I think everyone can agree how much kids can change the energy in a room by just being present. Kids have this magical energy to them and it's a beautiful thing to see and to be around. There is so much going on in our world, so it's important for me that kids have time to be kids. Time to find themselves, grow, be creative, feel loved, free, and supported! They will always teach me new things without them even knowing. By the way they carry themselves so effortlessly, being unapologetically their true selves, and carry so much passion, creativity, and happiness in their soul. It's truly inspiring to me!
Favorite thing about STEAM: My favorite thing about STEAM is Art! I feel like so much can be said by forms of art and find it important in education to encourage all art forms! I also feel like it serves as an outlet and allows people to show their true themselves. It's also super fun and exciting because you never know what to expect. You will always be surprised in what people create, no work is the same!
Favorite food: Sushi & Mochi Ice Cream!