Michelle Menendez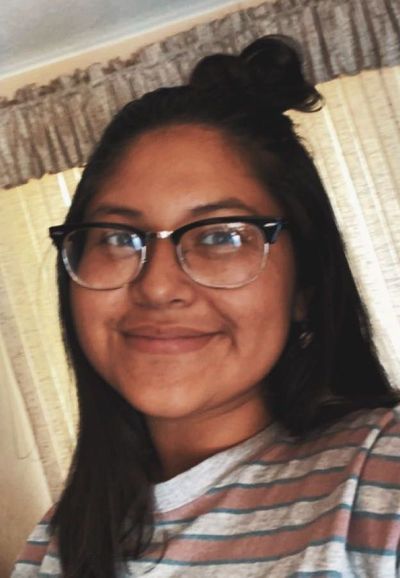 Educational Background (School/Degree/Specialized Training):The Career Academy- Early Childhood Education
Years with Spark: 2
Favorite thing about kids: My favorite thing about kids is their energy. They truly have so much energy and a lot of the times I would love for them to share it. It always nice to see them having a good time with their friends and be able to get excited about learning new things and being able to create. They will be able to think back on these positive memories that they got to have over the summer.
Favorite thing about STEAM: My favorite thing STEAM is art. I love how art can come in all different forms. Being able to see or hear someone thoughts through many different types of forms is really cool. It's always fun to see the way someone visions something and how they produce those thoughts into the world to share with others.
Best summer memory/experience in 180 characters or less: My best summer experience is when I went to Texas on a Ed Rising trip. I got to go on vacation with my friends and we were able to compete on a national level and go to Six Flags.
Favorite food: My favorite food would have to be Pupusas it is a food that is from El Salvador where my mom is from.
If found $100 you had left in an old coat of yours, what would you spend it on and why? If I found $100 I would put them towards a vacation. I love to travel with my family and being able to visit places I haven't been before. Being able to new things and have memories to think back on is always rewarding.