Mackenzy Navratil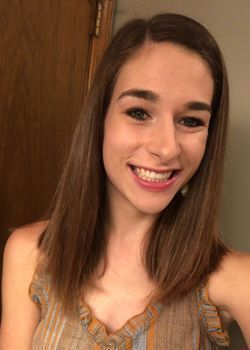 Educational Background: I am finishing up my senior year at Nebraska Wesleyan University. I will be student teaching in 2nd grade at Maxey Elementary School this August. I will receive my Bachelor of Science in Elementary Education in December of 2021.
Spark Title: Guide
Years with Spark: 1
Favorite thing about kids: I love how kids all have different hobbies, interests, personalities, and different things they bring into the classroom! I enjoy building relationships with my students and getting to know their hobbies, interests, and passions! The energy my students bring each day is something I love as well!
Best summer memory/experience in 180 characters or less: One of my fondest summer memories is going on vacations with my family! We went to a bunch of different places in Colorado and would hike, bike, and explore nature!
Favorite food: Shrimp fettuccine alfredo or tiramisu