Julia Pacas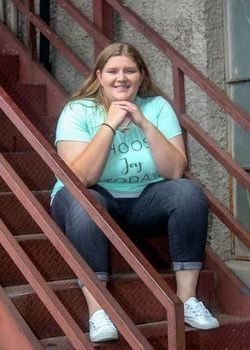 Educational Background (School/Degree/Specialized Training): I am a recent graduate from North Star High School and The Career Academy (TCA). My pathway while at TCA was Early Childhood Education, where I took college courses relating to the development and teaching of children up to age 8.
Years with Spark: 1
Favorite thing about kids: Kids have a way of making everything fun and exciting and bring out the best in people.
Favorite food: Chicken Alfredo
If you found $100 you had left in an old coat of yours, what would you spend it on and why? The smart choice for the money would be to save it, but I would most likely buy a coffee maker. I am currently preparing for college so buying this would check something off my list.