Josie Guernsey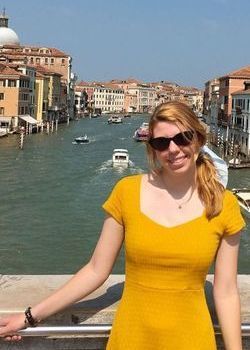 Educational Background (School/Degree/Specialized Training): I am a Secondary Social Science major with a minor in History and Psychology at the University of Nebraska - Lincoln. I was recently accepted to the College of Education and Human Sciences and will be entering my junior year this upcoming Fall semester!
Years with Spark: 2
Favorite thing about kids: I love being surrounded by kids because I believe we have so much to learn from them. I am always amazed by the new and fun perspectives they are able to bring to the table, no matter what the discussion is. Every child has had a different experience in the world so far and I think hearing what they each have to share is exciting and enlightening.
Favorite thing about STEAM: As a social science major, I am not directly working with science, technology, engineering, art, or math too often, yet I value these principles highly. My favorite thing about STEAM is the innovation and creation that it encourages. These subjects inspire children to think critically and create something that will solve a problem and in turn, better our world.
Best summer memory/experience in 180 characters or less: Traveling is something that I love to do and is very important to me. Summer of 2019 I went to Italy with my parents. The beauty, culture, and history was amazing!
Favorite food: Mashed Potatoes and Gravy
If you found $100 you had left in an old coat of yours, what would you spend it on and why? If I found $100 in an old coat of mine I would take my friends out to dinner at a restaurant we all love. I consider myself a bit of a food guru so a great meal with friends sounds like a perfect day! I definitely wouldn't forget dessert either.