Hope Clarke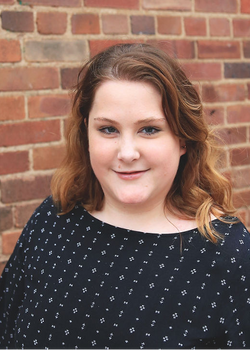 Educational Background (School/Degree/Specialized Training): I graduated from University of South Dakota with a bachelors in Bachelor of Science in Education. My major is in Elementary Education and Special Education with an endorsement in Early Childhood.
Years with Spark: 1
Favorite thing about kids: My favorite things from kids is their resilience, creativity, and their excitement to learn.
Favorite thing about STEAM: My favorite thing about STEAM is that kids use their creativity to learn. We provide the materials but they are in charge of their own learning. STEAM's curriculum focuses son science, technology, engineering, arts, and mathematics. Students focus on those core areas and use high level thinking when solving challenges. An example would be students using high level thinking to construct a study bridge out of a list of materials provided. It challenges them and lets the students be innovative.
Favorite food: Chinese food