Emma Fynbu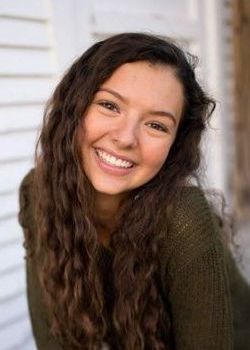 Educational Background (School/Degree/Specialized Training): I recently graduated from Lincoln Southwest High School and will be attending the University of Nebraska-Lincoln to study elementary and special education this fall.
Years with Spark: 1
Favorite thing about kids: My favorite thing about kids is how creative they can be! It challenges me to bring out my creativity in my own life. I think it's important for kids to express their creativity now and in their future. That's why STEAM is so important at their age!
Favorite thing about STEAM: My favorite part of STEAM is science! I especially love learning about Earth and what we can do to help it. I also enjoy engineering because I get to use my creativity to build whatever I want!
If you found $100 you had left in an old coat of yours, what would you spend it on and why? If I had to spend the $100 I would buy a paddle board or a kayak. I've always wanted one and I think it would be super fun in the summer!