Mike Robb: a Fund-A-Need Maestro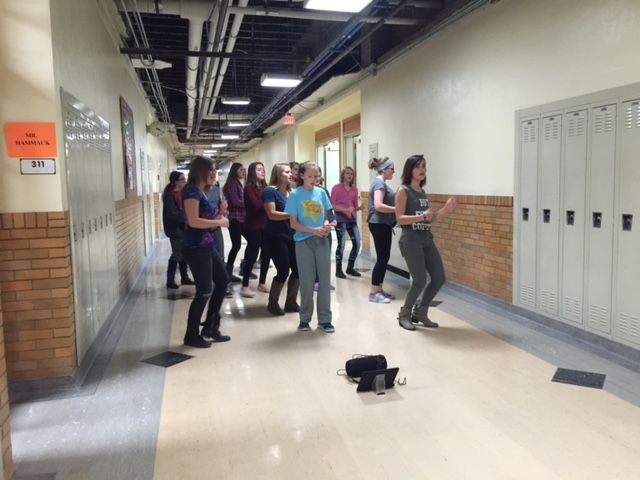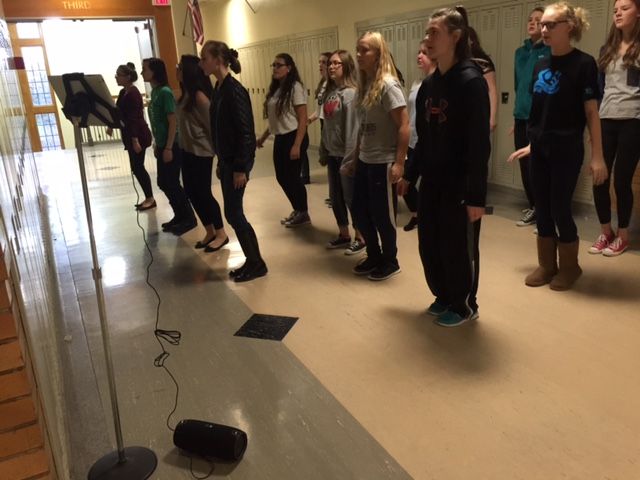 Educator Stories
Name: Mike Robb
School: Irving Middle School
Position: Vocal Music Teacher
Can you talk a little about what sparked your interest in music? music education? I sang a lot in my house as a child and participated in some wonderful choirs through middle and high school.  I coached several baseball teams as a high school and college student and knew I loved working with kids.  Those two loves came together in college as I studied to teach music as a career.
What does your position as Vocal Music Teacher all entail? I teach vocal music classes and 6 before and after school choirs at Irving.  I've served on the LPS Music Curriculum Committee this past year.  I've also headed up several Lincoln Public School all-city events.
How would you encourage others to participate in LPS's music programs? LPS offers so many types of musical experiences.  Students can sing, play instruments, learn about music history, technology, and music theory.  LPS offers a wide range of musical opportunities for those that love music or are interested in furthering their music education.
What is one of your most valuable memories from this position? My favorite memories have centered-around watching students grow as musicians and leaders over the 3 years they spend at Irving.  I enjoy the daily challenges of teaching at the middle school level and love to watch many of them achieve their goals.  
Can you explain why you choose to utilize the Fund-A-Need program? How does it benefit your students?  I'm so thankful for the important role the Foundation plays for Lincoln Public Schools. Their partnership allows teachers to help meet student needs in the classroom.
For example, about 10 years ago, we had a donor purchase 15 acoustic guitars and cases for our music classroom.  We've used those guitars with hundreds of students in our 7th grade class every year and many of those students went on to take guitar lessons.  I also find that some of our students who struggle with the singing part of our class, really enjoy when we switch to guitars.  Some of our most challenging students become leaders in the guitar unit.  
More recently, I received an interactive Promethean whiteboard. I often teach lessons using the board and most of them include students up in front of the room using the board.  Students can play interactive music games and interact with almost all online websites.  The Promethean board helps me to become more efficient and definitely increases student focus and retention during music class.
What current Fund-A-Needs do you have running?  We currently have a few fund-a-needs out to purchase platform risers for choirs at Irving.  Our concerts vary in terms of song styles, but we believe movement is extremely important and that makes it difficult to use standard choral risers for performances. We currently have six choirs with two of them consistently having more than 100 singers in the group. These groups perform in rows of four to six people, spanning the entire width of the stage. Even though we try to align students by height, we constantly run into the challenge of seeing all students who are performing in the back rows. We've tried different formations, but have decided we need platform risers to really have all performers be seen. 
Give to the Rise Up and Be Seen Fund-A-Need today: http://flps.fund-it.org/grants/view_grant.php?gid=3743