Meet the Team - Boyd Ober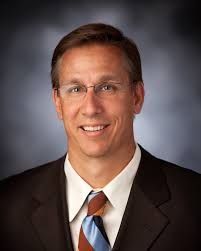 Say Hello to Boyd Ober!
A five year member, Boyd is currently serving as the Chair for the FLPS Board. Having three children attend LPS, Boyd was familiar with the amazing public school system Lincoln has. Once he learned about the Foundation's objectives, it was clear to him that he should dedicate some of his volunteer hours to FLPS. Knowing that the Foundation impacts the lives of so many families from so many walks of life is rewarding
Since being on the board, one of Boyd's most notable memories was a recent board meeting where the Carstens scholarships were awarded. This is a life-changing event for the scholarship winners and also every board member in the room. The stories that the winners shared about their life, the challenges they have overcome, and the impact they will have in the future was something I wish the donors could have witnessed!
In addition to his commitment to the Board, Boyd is the President and CEO of Leadership Resources. He devotes his time to building relationships, coaching and consulting with clients, and strengthening the Leadership Resources team. Boyd is also the author of the acclaimed business allegory, "Magnitude: Releasing the Power of Your Leadership Presence.