Local Hero Donates Award to LPS Students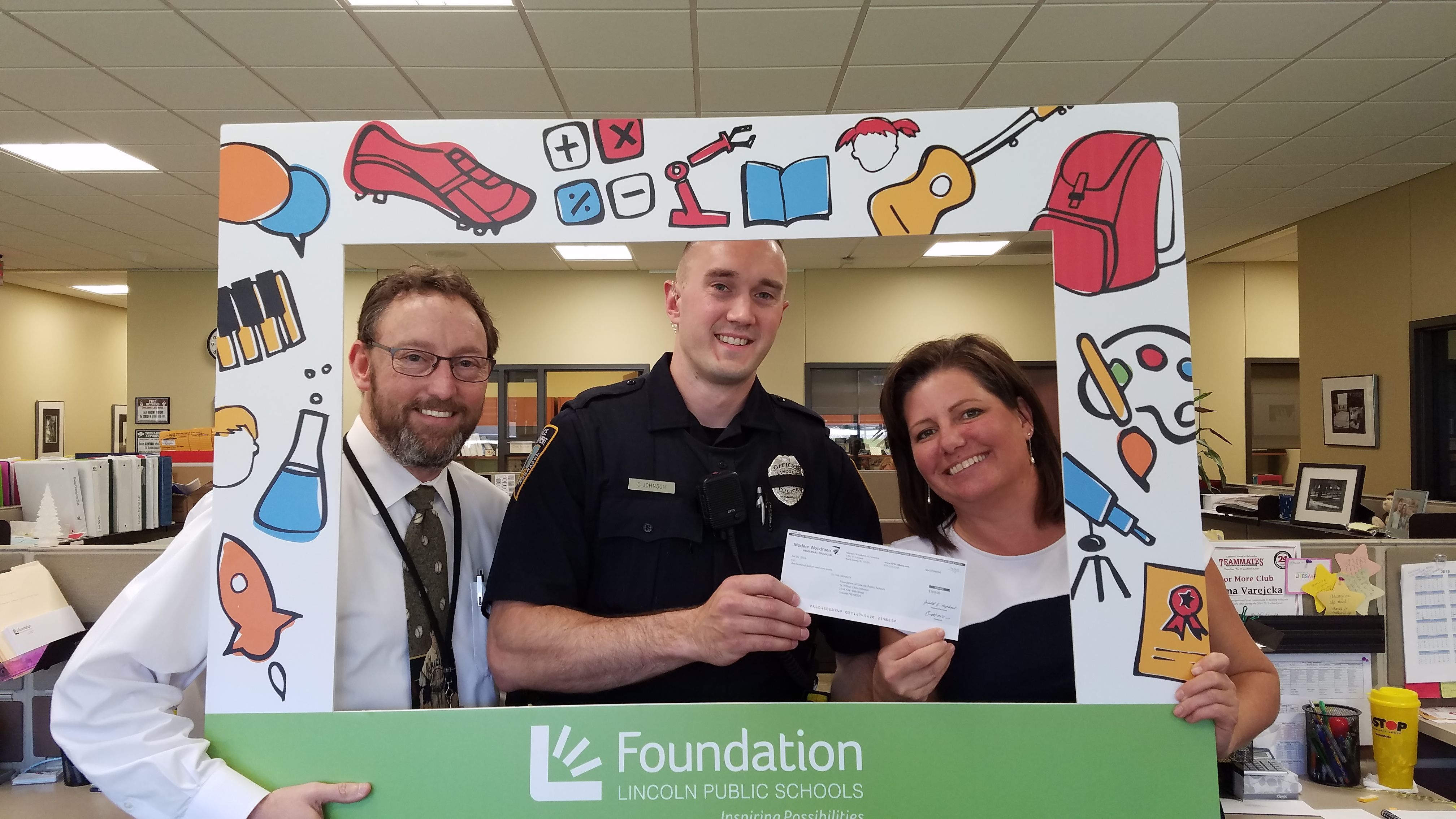 LPD Officer Chris Johnson was recently honored by Nebraska's chapter of the Modern Woodmen of America. Every year, the organization seeks to acknowledge Heros within the community, and Johnson was recognized with their Hometown Hero award.
His 6 years of service as a Sergeant in the Army National Guard paired with his 2 years as Officer for the Lincoln Police Department is what defines him as a hero. Johnson's generosity and commitment to his community did not stop there. He recently stopped by our office to donate his award to the Foundation to benefit LPS students.
Thank you Officer Johnson for your continued dedication to bettering the Lincoln community!