Linda "Lindy" Mullin, PhD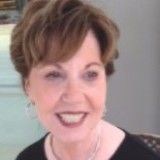 Lindy helped start the Foundation for Lincoln Public Schools, was honored as a Scottish Rite Teacher of the Year and enjoyed a 38-year plus, career helping Special Needs Children within Lincoln Public Schools. Lindy was a Supervisor in teacher education at Nebraska Wesleyan, and the University of Nebraska Special Needs Education Department. Lindy was LPS's first Resource Teacher for special needs students, beginning in 1974.  Now there are Resource Teachers for Special Needs Children in every school. Lindy is passionate about children with special needs of any type, including children who are behaviorally challenged, developmentally delayed, or have learning disabilities. Lindy said it was a privilege to work with such a select group of caring professionals who made up the Special Needs Staff. 
What continues to motivate Lindy even today, are stories such as Robbie's:  He had a blood disease, causing an inevitable decline in his abilities.  But instead of quitting, Robbie continued to light up when he participated in learning activities. It was inspiring to see how hard Robbie continued to work, despite his huge and growing challenges. It was a lifelong lesson for everyone!  Lindy plans to gift a percent of her Revocable Trust to the Foundation for Lincoln Public Schools, designated to benefit Special Education.  Lindy is "delighted to plan a way to continue helping children with special needs, even after I am gone."