Harley & Shirley Bair Playground Endowment Fund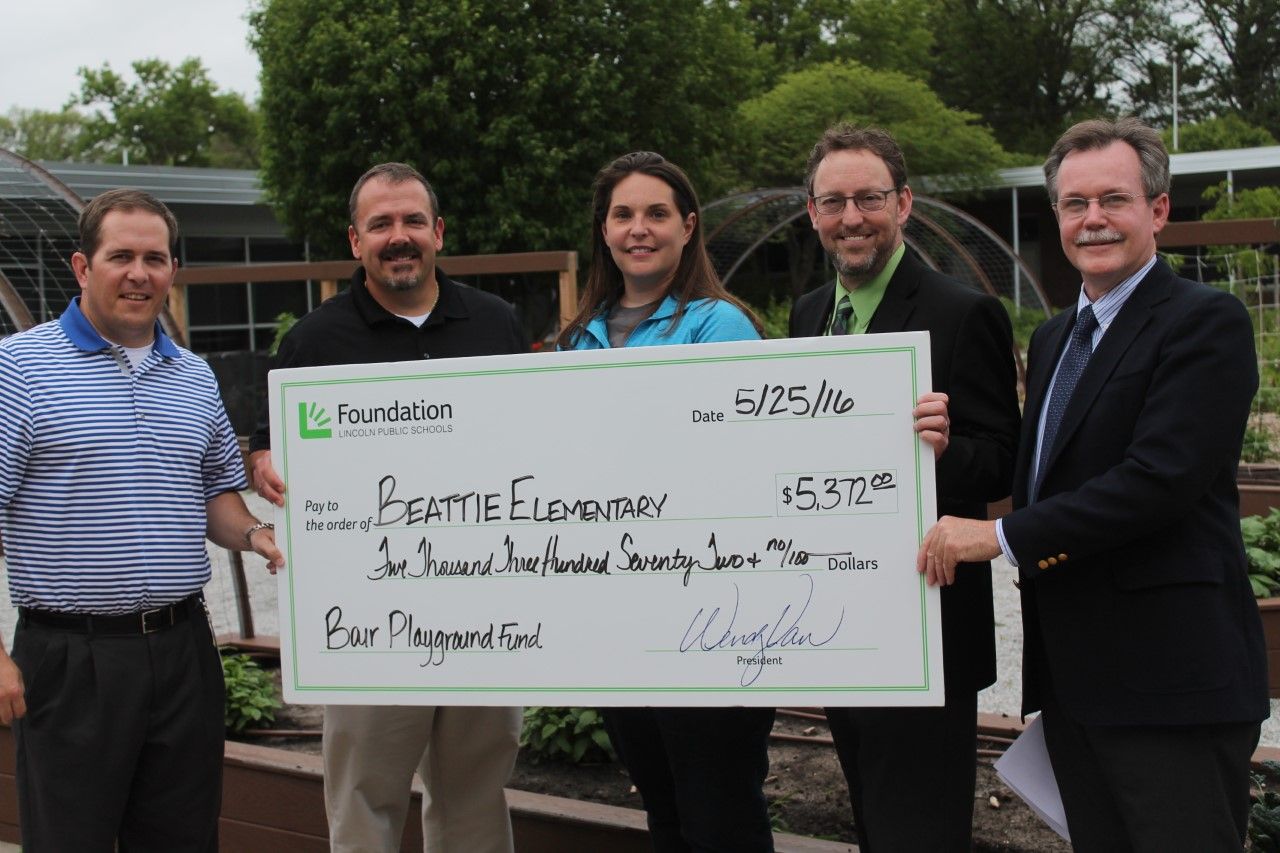 School playgrounds are increasingly becoming the neighborhood playgrounds of choice. In 2007, Harley and Shirley Bair established the Bair Playground Endowment Fund to provide annual funds to update and renovate playgrounds at Lincoln Public Schools. School playgrounds provide students with opportunities for physical and social development and build strong and safe neighborhoods.
---
Annually, the Harley and Shirley Bair Playground Endowment fund will distribute 4.5% of the fund balance for use by LPS in renovating aging playground equipment. This year's endowment recipient is Beattie Elementary.